Skip to Content
Garage Door Service in Northern Virginia
With over 20 years in the garage door service industry, our certified technicians are here to assist Northern Virginia with all their garage door needs. As a company that strives to be the area's one-stop-shop for garage door service, repair, and installations, Prince William Garage Door, Inc. is committed to providing complete customer satisfaction! Our vast inventory is always fully-stocked, so you'll never have to wait or go elsewhere for the parts you need. No matter the scope of the project, our courteous and attentive staff is ready to provide premier-quality garage door service promptly and professionally. Learn more about our services and how we can keep your garage door in tip-top shape for the long haul.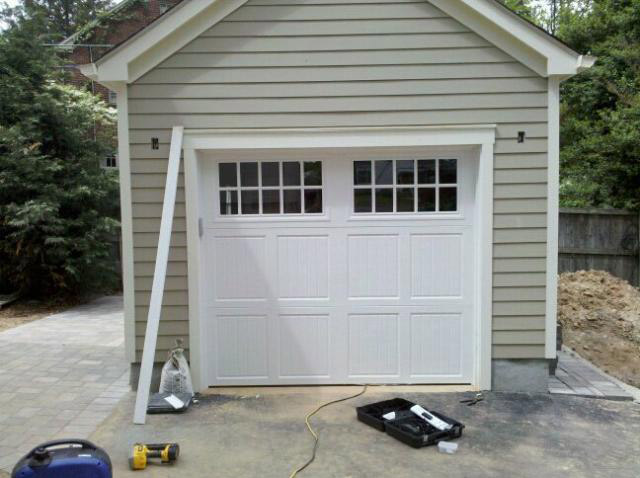 Garage Door Service for All Makes and Models!
If your garage door system is experiencing problems, we have the solutions! Our well-versed technicians are more than capable of performing garage door service for all makes and models. From broken springs to malfunctioning remotes, and everything in between, give us the honor of providing the service you need! We recommend service to doors be carried out every six months for a residential garage door and every three months for a commercial garage door to ensure longevity. We offer excellent warranty coverage that includes one-year parts and labor plus the manufacturer's warranty.
Our Comprehensive and Cost-Effective Services Include the Following Essential Features:
Checking the Door's Hardware
Check and tighten all fasteners
Check the rollers for wear or rust
Check tracks and remove any debris
Check the lift cable for wear
Check all supporting hardware (Lock assy., handle, bumpers, etc.)
Check Springs, Chains, & Seals
Check and lubricate all pivot points
Check and lubricate chain/screw and springs
Check condition and age of springs
Check for any rust on springs
Check the condition of the weather seal
Check and replace damaged U-shaped astragal
Check the Garage Door Opener
Check condition and tightness of all nuts and bolts
Check operation of opener
Check reversing feature
Check secondary safety features
Check the Garage Door's Condition and Operation
Check the balance of the door
Check auto-reverse feature
Check to see if lift handles should be installed
Check and clean safety features
Check and address any unusual noises
Check for Sectional Garage Door
Check and lubricate all hinges
Check the condition of all rollers
Check the condition of lifting cables
Check the condition of bottom lifting fixtures
Check door operation and balance
Check, adjust and lubricate springs
Check the condition of lifting drums
Check all nuts and bolts
Get Your Free Estimate Today!
Here at Prince Willian Garage Door, we want to help residential and commercial property owners far and wide beautify their homes, improve the functionality of their business, and increase their property value. Visit our Northern Virginia showroom to pick yourself out a high-quality garage door that will do just that! And be sure to complete your garage door purchase with the convenience, safety, and security of a garage door opener! Our garage door service feels like the royal treatment from start to finish!
Get a Free Estimate Today