Skip to Content
The Best Garage Doors in Northern Virginia
A fully-functioning garage door is an essential aspect of any home. That's why Prince Williams Garage Door, Inc. has spent two decades replacing and repairing garage doors throughout Northern Virginia and beyond. As a locally-owned and -operated company that bases our business on referrals from previous clients, we're sure always to deliver premier customer care and services. We understand that a quality garage door offers added security for your vehicles and enhances the overall curb appeal of your property. No homeowner wants to risk the safety of their cars or family to a malfunctioning garage door. Luckily, you don't have to sacrifice security, convenience, or aesthetics with our quick installs and wide range of options! If you have garage door problems, our team has the solutions. We look forward to working with you on all your garage door needs, now and in the future.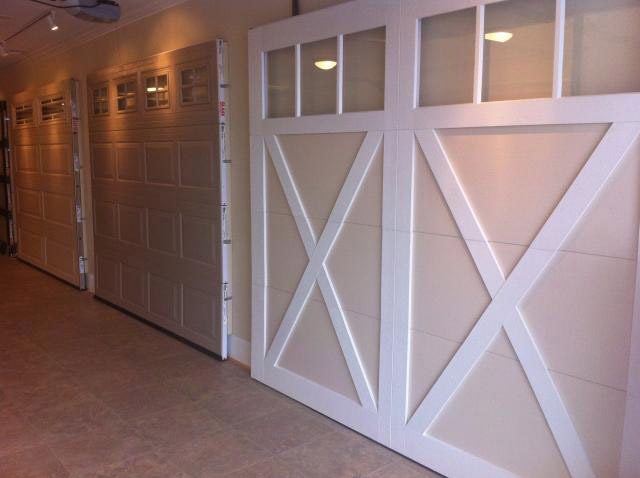 The Biggest Garage Door Showroom in Northern Virginia!
If you live near or happen to be driving through Manassas, we welcome you to visit our showroom! We have 30 full-size garage doors for you to check out, six of which are fully working. No matter if you're leaning more towards a fully-operational garage door or an electronic opener-style option, we have the biggest showroom to choose from in the area. Not to mention the best prices! With garage doors that are about 10% cheaper than Lowes, Costco, and Home Depot, it's easy to see why customers far and wide have relied on our garage door solutions for over 20 years. And our low prices don't sacrifice functionality and appearance. It's our mission to deliver unrivaled customer satisfaction, which is why we provide high-quality products at the most reasonable prices, giving you the best value for your money. You don't have to take our word for it, look at what our customers have to say!
Your Local Garage Door Specialists
With so many garage door companies throughout the region, it may be challenging to find the right door for you. That's why we suggest teaming up with a business that has your best interest in mind. At Prince Williams Garage Door, we understand that no matter how much money you spend and no matter what product you choose, it's no better than the quality of the installation. Our seasoned team has ample experience with all makes and models of garage doors, and we work with over 100 different local businesses. Not only will you never catch us cutting corners, but with our strong buying power, you'll find our prices to be lower than retail and accompanied by top-quality professional installation and repair. When you need free estimates on commercial or residential garage door repairs, sales, or installations, you know who to call!
Get a Free Estimate Today