Skip to Content
Our Products
Our staff of experienced sales professionals will work with you to determine the style, construction, and size of the garage door or electric opener that will fit your home's appearance, your family needs, and your budget. Once you have made a selection, you can be sure that your new garage door will be installed by professionals – efficiently, expertly, and correctly. When you add in thermal efficiency and safety, you can see why it's so important to choose a quality garage door.
Beautiful • Safety Built In • Energy Saving Insulation
Not an afterthought, but a door that adds style and curb appeal to your home. After all, a garage door is your home's largest opening. It deserves as much thought as you give to entry doors and windows.
Doors available in Steel, Wood, and Composite materials. With glass or without. Let our designers work with you to determine the right look for your home or business.
Door Control Products
Be sure to complete your garage door purchase with the convenience, safety, and security of a garage door opener. We are an authorized dealer of several openers designed to work in different environments. Is silence a need? What about durability? Come to our showroom and see several garage door openers in action. See and hear the difference before you buy. Prince William Garage Door sells both belt drive and chain drive garage door motors for residential and commercial applications.
Customize your access system with our extensive selection of innovative accessories designed to bring you added safety, security and convenience. Rest assured the job will be done right!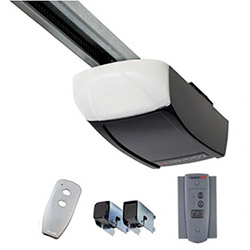 Marantec Garage Door Openers
In our opinion, Marantec Garage Door motors are the quietest garage door motor on the market. They are built to last and guaranteed to provide years of trouble-free smooth operation. The Synergy 260 is a feature-rich garage door operator system, built to last and guaranteed to provide years of smooth, trouble-free performance. Designed and built in Germany with highest standards for safety and quality, Synergy 260 is the first residential garage door operator system that offers integrated LED lighting. Not only is LED lighting very energy efficient but with a life expectancy of over 30.000 hours you will never have to replace a burnt-out light bulb in your garage door operator again. Marantec motors are available in belt drive systems with an energy efficient operations with reduced stand by power usage. The light timers are adjustable from 30 seconds to just over 4 minutes.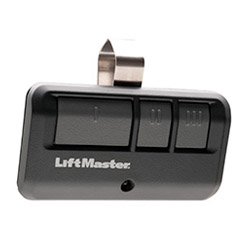 LiftMaster®
Value and reliability is what you will get with the LiftMaster 8155 ½ HP AC Belt Drive Wi-Fi garage door opener. The durable ½ HP motor with standard belt drive gives it strong lifting power and steady performance. LiftMaster® offers a variety of Door Control Products to complement garage door openers. Keyless Entry Systems and Control Panels can provide you with added security and convenience features. Our variety of LiftMaster® control panels can open 2 or 3 garage doors or even turn your lights on when you enter a dark garage. MyQ® technology enables you to securely monitor and control your garage door opener and houselights with your smartphone, tablet or computer. Alerts can be received as email or pop-up (push) notifications on your mobile device so that you always know the status of your garage door and houselights. The MyQ mobile app is a free download requiring no annual activation fee.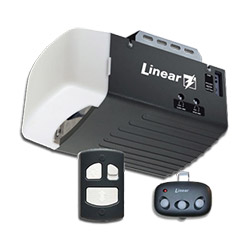 Linear DC Powered Openers
The Linear LDCO800 is a DC-powered energy efficient operator that runs at an AC-equivalent speed. The DC drive motor has a soft-start and soft-stop for quiet, smooth, reliable, long-term performance with an optional battery backup available for added peace of mind. Remote control products are available in a variety of styles and colors. Remote controls blend nicely with any car's interior or upholstery, making them the perfect accessory to complement your lifestyle. Prince William Garage Doors, Inc. works with local builders on new installations ensuring top line products and quality installation.
Get a Free Estimate Today