Skip to Content

Amarr Garage Doors
Open up to a new way of thinking. The garage. It's more than a way in, or a way out. Inside it's a parking lot, a gym, a workshop. Outside, it's an extension of your home. A reflection of your personality, of your individuality. Whether you prefer steel, composite, or wood, it's time to rethink what a garage door is, or can be.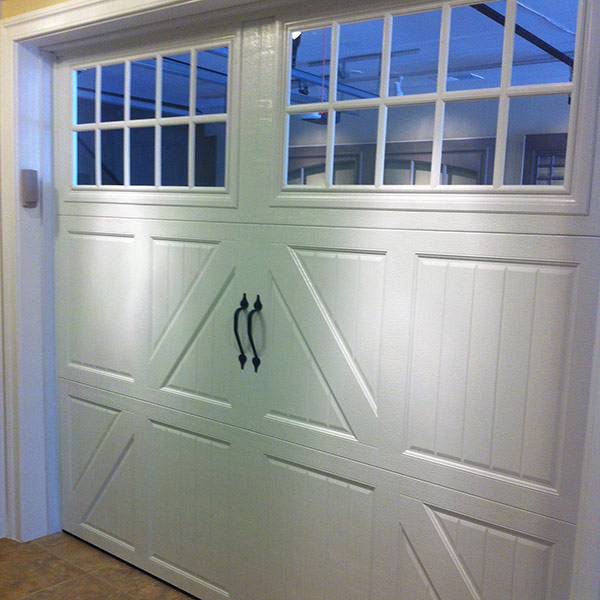 Openings in Steel
Express your style in steel. From classic Carriage House designs to contemporary flush panels, get a striking look that stands the test of time. Exceptional performance, low maintenance and durability.
Openings Sculptured in Wood
Signature looks, distinctive architectural focus. Amarr elevates your choices with classic wood doors. Whether you prefer the artistic expressions of Bob Timberlake, the inspired designs of the Biltmore Estate, or you want to create your one-of-a-kind masterpiece.
Commercial Doors
Openings Built To Last
Amarr offers a comprehensive line of Sectional Overhead, Rolling Steel, and Rolling Sheet doors. At Amarr, product diversity teams with world-class engineering standards and unrelenting customer support. Amarr is the perfect choice for dealers, architects, and commercial builders nationwide.
Amarr has the doors you need to complete your most demanding commercial projects. With multiple steel gauge, insulation, and glazing options, our sectional door line has the product flexibility to meet your needs. Does your project require Rolling Steel? We offer a full line of Rolling Service Doors, Fire Doors, Grilles, and Counter Doors.
Get a Free Estimate Today